How a leading distributor of iconic brands protects its e-commerce from malicious attacks with the help of Kasada.
One of the largest distributors in Australia and New Zealand, True Alliance is home to some of the world's most famous "must have" brands including Ben Sherman, Lacoste, Lee, Nautica, Riders, Rockport, Speedo, Teva, The North Face, UGG and Wrangler. E-commerce represents an essential part of True Alliance's business and it required reliable protection after being confronted with an alarming number of online threats, including account takeover and credit card scams.
"Almost all types of fraud hitting our websites use bots today. Over the past years, we have seen malicious automation grow in volume and sophistication. Our revenue was at risk, our website performance and customer experience were getting hit, and our IT costs were increasing as we were trying to keep up with the malicious traffic." Regan MacDonald, Group IT Manager
The Pain
As credential stuffing, credit card scam, address scrambling, and other attacks were increasing in volume and sophistication, True Alliance was starting to feel the pain. Revenue and customer losses from website slowdowns and downtimes were becoming unbearable.
The Solution
To maintain its position as a market leader, True Alliance focuses on the long-term success of all of its brands. Considering cybersecurity to be a major driver of its business optimization, it was intent on investing in a best-in-class solution to protect its platforms against bot attacks. Regan and his team raised the bar high, searching for the perfect solution that would be easy to deploy, prove efficient from day one, generate a low total cost of ownership, and offer prime customer service. After evaluating several vendors, the team unanimously selected Kasada.
"Kasada was implemented in just minutes, and immediately neutralized our flow of attacks. Amazed by how simple and immediately efficient the solution was, we also really liked the interaction with the Kasada team. They were enthusiastic, highly knowledgeable and very easy to do business with"— Regan MacDonald
The Gain
Since implementing Kasada, True Alliance across all its brands is now:
Ensuring maximum efficiency in protecting against malicious attacks
Improving website uptime to as much as 99.9%
Understanding and controlling synthetic traffic, increasing its conversion rate by as much as 60%
Protecting its brands against price scraping and IP theft
Controlling the rate of false positives to below 0.01% since implementation
Improving actual user experience, with bots no longer consuming website resources
Saving costs across improved conversion rates, right-sized marketing spend, and accurate analytics of genuine, real people shopper traffic
Optimizing overall online business performance.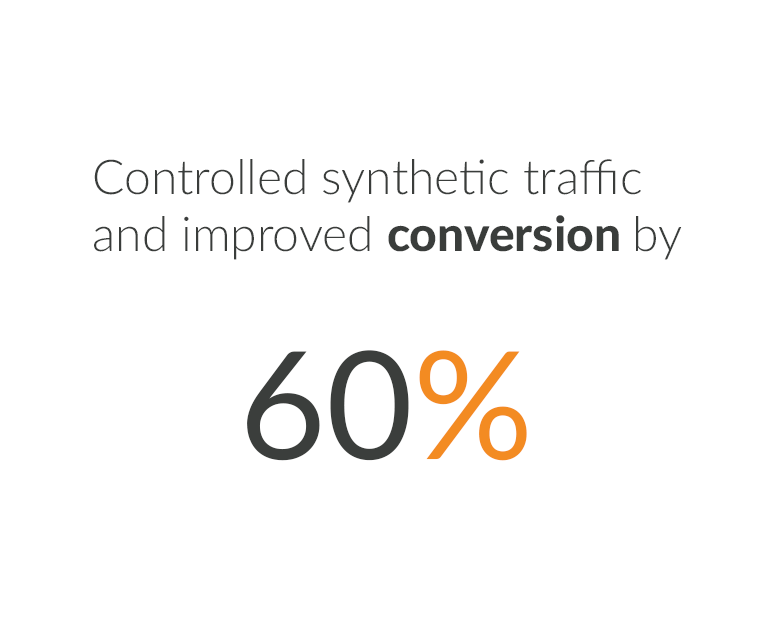 "Since Kasada is implemented in line, we scrutinized its performance and business impacts on our online activity. Not only has its false positive rate remained below 0.01% since inception, but we never had a missed attack to report. As for our customer experience, we were expecting some increased latency, but Kasada, in fact, surprised us with just the opposite. It offloaded all synthetic traffic and improved our customer experience." Ken Kennedy, Group Head of Digital